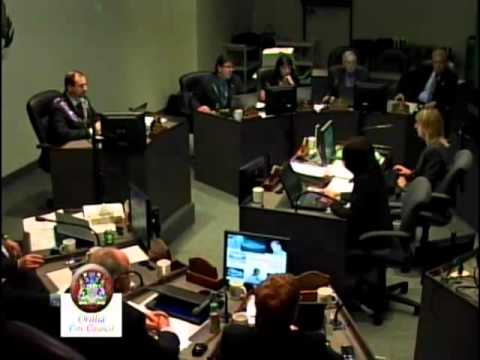 COF-COF (07-May-2012, 20 min. 7 sec.)
Canadians Opposed to Fluoridation ~ Canadiens Opposés à la Fluoration — team members Sheldon Thomas, Heather Gingerich and Robert J. Fleming present health, environmental and legal concerns regarding contemplated hydrofluorosilicic acid (silicofluorides/fluorosilicates) fluoridation of municipal drinking water in Orillia, Ontario, Canada.
After contemplation and deliberation, on July 16, 2012 Orillia Council voted not to fluoridate Orillia's drinking water.